Exceptional Guest Journeys, Powered by Independent Hotel Software
Independent hotels break free from norms and refuse to be limited by the status quo.
RoomRaccoon empowers independent hoteliers through automation, offering an all-in-one hotel management experience without the hassle of complex integrations.
Unleash the Potential of Your Independent Hotel With RoomRaccoon Software
Save on third-party commissions and own the guest relationship right from the start.
Increase supplementary revenue
Sell ancillary services like spa treatments with a digital guest service menu, and generate more revenue.
Operate software that's intuitive & easy to learn, giving you more time for people that matter.
Improve guest experiences
Elevate the guest's journey with a suite of digital solutions that enhance every step, from booking to post-stay.
Collaborate with travel agents and tour operators using Room Allotment, and send custom booking links.
Independent hotel software, all in one platform.

Channel Manager:
Connect directly to top booking channels
We're partnered with leading OTAs and third-party booking channels to expand the reach of your room sales across multiple platforms.
Manage all your rates through RoomRaccoon's channel manager, which synchronises across multiple channels in just 5 seconds.
Booking Engine:
Make your website bookable in an instant
By connecting the RoomRaccoon booking engine to your hostel website, you can easily convert visitors into paying guests.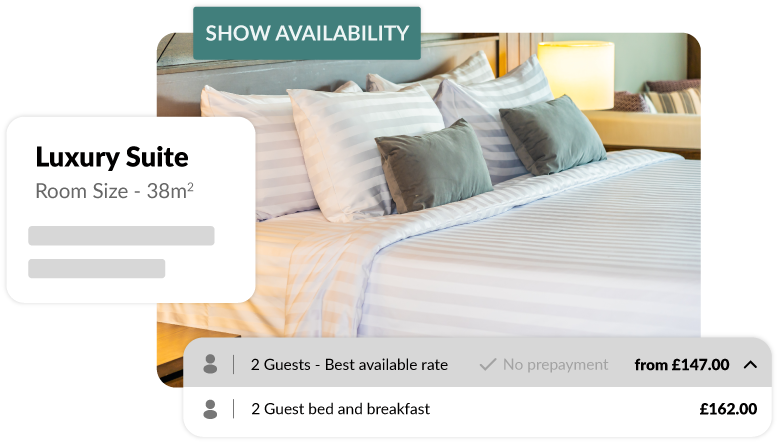 Encourage guests to make direct bookings with fully integrated features:
Currency and language converter
Multi-property switcher
Booking confirmation
Price Checker
Discount codes
Room add-ons
Responsive design
Pre-payments
PMS: Manage back and
front-end operations
Convert tasks into saved time - covering guest communication, payments, reservations, checkouts, and more.
The RoomRaccoon property management system (PMS) acts as a centralised hub, integrating multiple modules that cater to every aspect of hotel operations!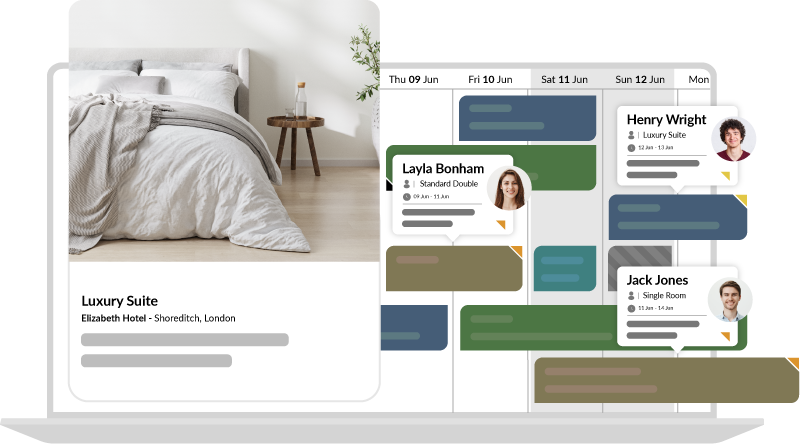 Deliver a Contactless Guest Journey
Online check-in

Upsells

Marketplace

Personalised emails

Online self check-out

Housekeeping app

Digital payment requests

Mobile key integrations

Packages & add-ons
Tailored to your needs, our user-friendly independent hotel management software seamlessly integrates with your current tools while ensuring top-notch security. Experience growth without limits, backed by reliable support and regular updates.
Empower your team with intuitive technology that scales, adapts, and performs.
Why Property Operators Love RoomRaccoon
Exceptional professionalism
"RoomRaccooon has transformed our booking management system overnight. The professionalism it allows us to deliver to our clients is exceptional."
Mariessa Devlin, Gleneagles Luxury Apartments
"What is RoomRaccoon in one word……. BRILLIANT! It has made my life as a B&B owner so much easier"
Owner, 58 On Hume
"RoomRaccoon's best features are its user-friendliness, modernity, connection to our online payment system and other platforms, as well as the constant evolution and improvement."
Property owner, Mr. Kahawa Waterfront Suites
"This is the best and easiest booking and channel management system I found available on the market. The team is really friendly and always ready to help in case of any queries. Will recommend without hesitation!"
General Manager, Ocean Sports
Success Stories: Independent Properties Thriving with Our Software Solutions
Resources for Independent Hotels
The Complete Buyer's Guide to Hotel Management Software for Independent Properties
Ready to make the perfect investment? Our buyer's guide provides you with a comprehensive checklist that is completely editable so that you can personally compare software vendors' tools and features against each other.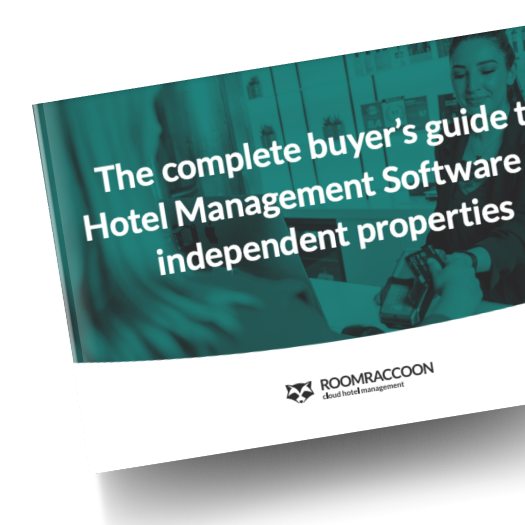 FAQs About Independent Hotel Management Software
1
What is independent hotel software, and how can it benefit my property?
Independent hotel software is a cloud-based system that provides independent hoteliers with the tools to "run with the big dogs." More specifically, RoomRaccoon's
hotel management software
tackles the core limitations of any independent property, like poor online visibility, time-consuming administration, ineffective distribution, and guest dissatisfaction - all by providing hoteliers with everything they need in one platform to turbocharge their business:
- Property Management System (PMS)
- Channel Manager
- Booking Engine
+ integrated modules
2
How does independent hotel software enhance guest experiences?
Independent hotel software helps create a positive experience for guests during the entire guest experience journey: research, booking, arrival, stay, and post-stay. With easy booking on your website, streamlined online check-in and checkout, and seamless payment processing, guests can enjoy a hassle-free experience that is tailored to their unique needs. Moreover, the platform offers personalized upgrades that allow guests to truly customise their stay, ensuring that every aspect of their visit is as comfortable and enjoyable as possible. With this innovative software, hoteliers can rest easy knowing that their guests are in good hands with automation that improves guest engagement.
3
What key features should I look for in independent hotel software?
For independent hoteliers, it is recommended to use an
all-in-one hotel reservation software
solution to avoid issues with system integrations and communication. Here are some essential features for day-to-day operations:
- Reservation management
- Guest management
- Channel management
- Online bookings
- Dynamic pricing
- Upsells
- Reporting
- Guest communication
- Housekeeping
- Guest profiles
- Marketplace
4
How does independent hotel software streamline daily operations?
With RoomRaccoon's
property management system
property management system (PMS), hoteliers can save up to 4-hours a day on average with automated processes. The software automates check-ins, online bookings, housekeeping, billing, and reporting. By implementing an effective PMS, your property can benefit from improved operational efficiency and allow staff to concentrate on delivering superior guest experiences.
5
How much does independent hotel software cost?
RoomRaccoon's independent hotel system offers flexible subscription packages starting at £119 monthly with upgrades available. Subscription costs depend on the number of rooms and chosen package: Entry, Starter, Premium, or Enterprise. The solution is ideal for various accommodation types, including
hostels
,
apartments
,
bed and breakfast
, and
multi-properties
. Transparent
pricing
is easily accessible on our website, where you can review subscription costs with a few clicks.